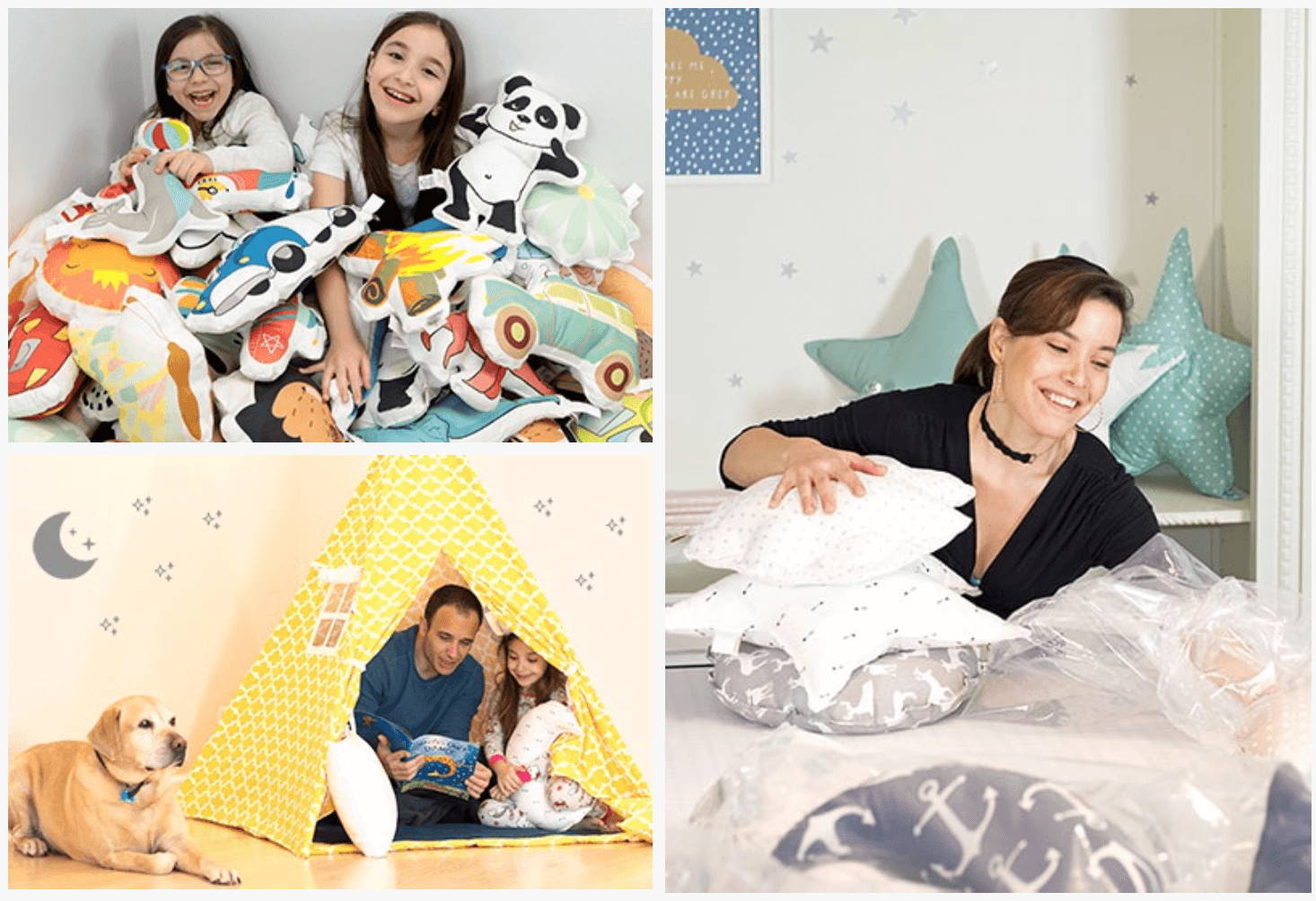 Every child needs a space where their imagination lives. A place that is safe, comfortable, and all their own. Even the smallest of nooks can be filled with endless adventures as your child reads, plays, or dreams.
The idea of that little nook with endless possibilities is what led us to create Teepee Joy.
As parents ourselves, we played with the teepee design until we discovered the perfect balance between comfort and design. A comfy hideout for kids, and a beautiful piece of décor for grownups! Those teepees started it all.
Our clients were so pleased with their teepees they started designing their kids' rooms and toy rooms around them, asking if we offered any other custom products. Our back-room shop quickly expanded but is still a family-ran shop today.
Teepee Joy now offers teepee sets, curtains, pillows, wall art, and more. You can design your own products with 1,000s of fabric combinations to choose from or pick from a beautiful selection of pre-designed options.
We continue to grow, but will never outgrow our boutique roots. We pride ourselves on maintaining the highest-quality, handmade products.
Every single piece we create is handcrafted with love, right here in Illinois. Our material also comes from a US fabric company that cares about quality and unique designs as we do. We love what we do, and we hope you do, too.
Lee and Niv Orlian
Founders of Teepee Joy