FREQUENTLY ASKED QUESTIONS
Where do your products come from?
All of our products are handcrafted in our family shop at Chicago.
What's the suggested image size?
Large file size is recommended. It will increase the quality of the image on the pillow.
How long will it take to ship and receive from the date of order?
Our production time is 2 - 5 business days, and the average transit time is approximately 3 - 5 business days.
How do I care for my pillow?
Spot cleaning is the best solution. If you think your pillow requires a wash, we recommend washing it in cold water and air dry to preserve its colors.
Is it possible to see my pillow before you ship it?
It is optional. If you like to receive an email confirmation with the final design before we print it, please make sure to check the box below the attachment field.

You will have a chance to enter a coupon code in the first step of the checkout process. Look for the "coupon" field below the item details (after the cart step)

Unfortunately, we cannot accept returns on custom pillows. Please contact us with any issue or concern, and we will do our best to help. If a product is defective, we will issue a replacement at no additional cost to you.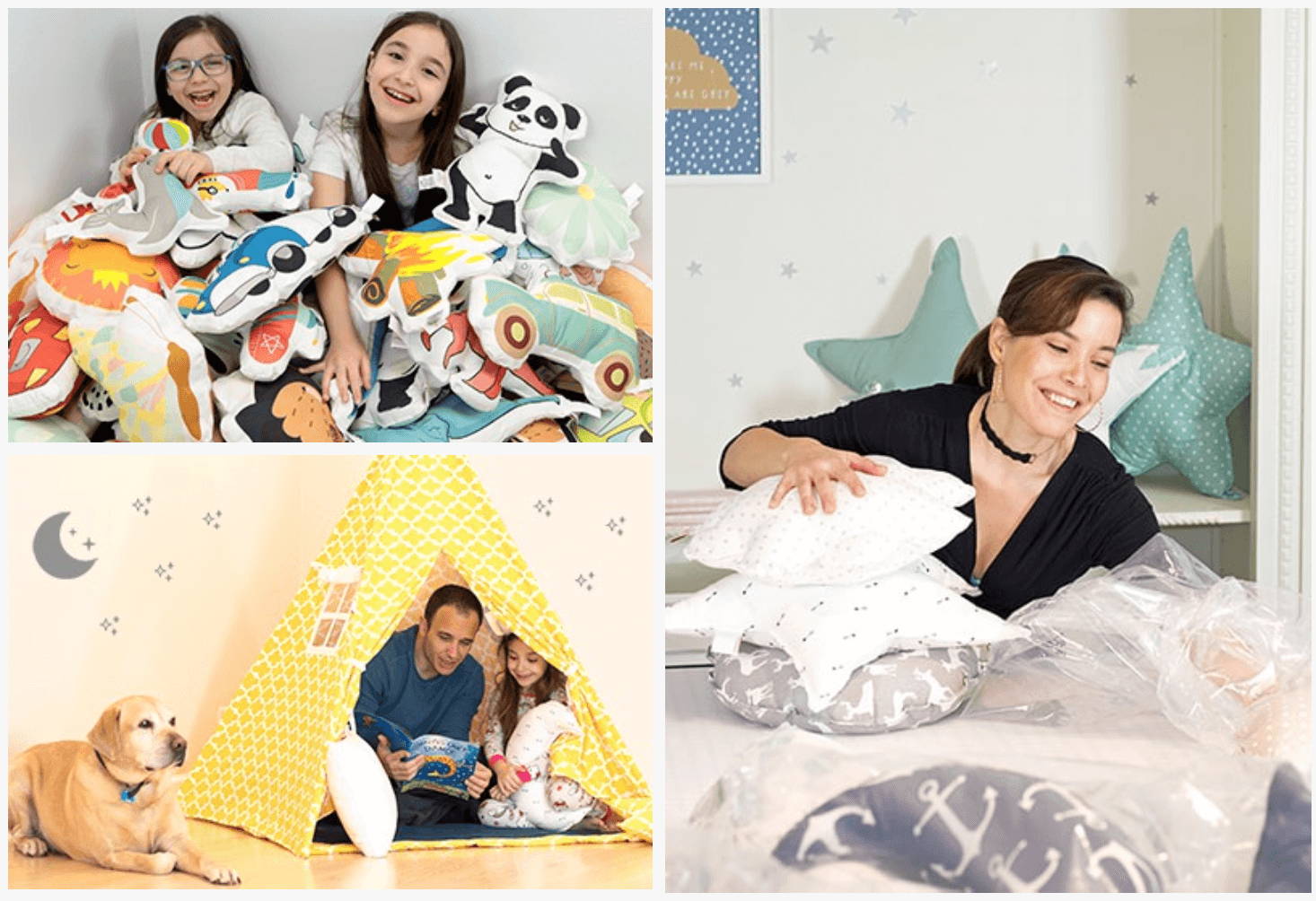 FROM OUR FAMILY, TO YOURS
Teepee Joy is a small, family owned and operated manufacturer located in Skokie, Illinois. We are proud to say that all of our products are made right here in our small shop, using American materials and handmade by American workers.
We love what we do, and it shows not only in our quality and unique products but also in the way we serve you, our customers.
Thank you for your support!
Lee and Niv Orlian, founders